Proudly serving the Ottawa Valley and Renfrew County areas. Call Top Notch Heating for all your Heating, Cooling and Indoor Air Quality needs 613-628-1106.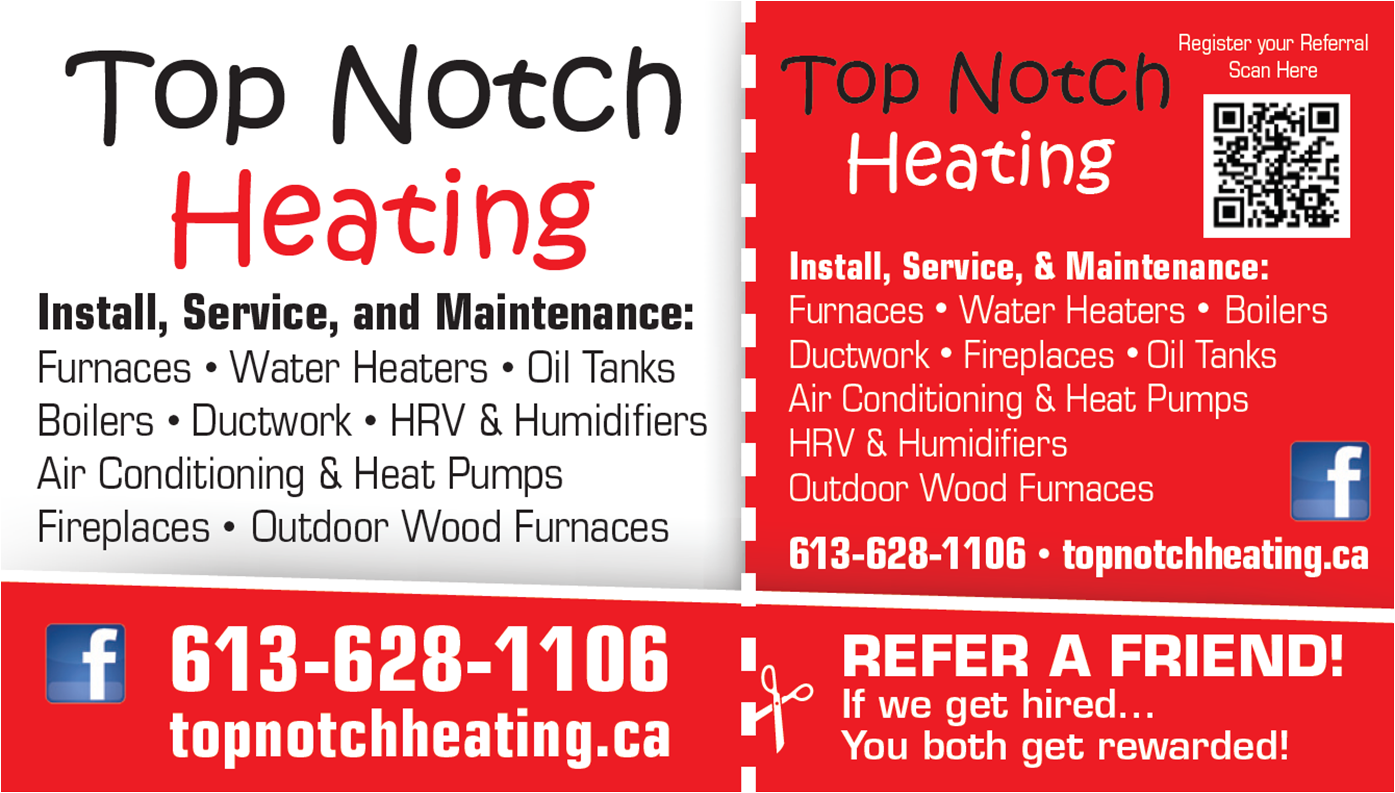 Help Us Grow! Refer our business to your friends and family today…
We are Industry Leaders in Heating and Air
We are a locally owned and operated company with a passion for helping our customers maintain healthy & comfortable homes for their families. With decades of experience and highly trained, friendly staff, we are at your service to provide you with the best solutions for your home comfort and maintenance.
Serving the Ottawa Valley – natural gas, oil and propane service for all makes and models.
Creating Exceptional Customer Experiences is Our Mission
At Top Notch Heating, heating and cooling is our passion.  We've had the opportunity to work on hundreds of exciting and interesting heating projects and we have worked closely with both our customer and supplier base to find solutions to some very complex, and sometimes challenging applications.
We also provide service, maintenance, sales & installation of heating, cooling and indoor air quality products to keep your home comfortable for your family.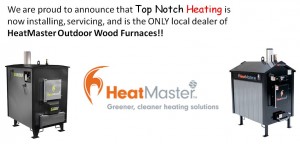 Residential & Commercial HVAC Services
Top Notch Heating provides a wide range of HVAC services for residential and commercial properties from Arnprior, Petawawa to Barry's Bay. If you don't see what you are looking for here, contact us. We will be happy to answer any of your service questions.
Did you know? We do furnace cleaning too!
Yes, along with Water Heaters, HRV's, Air Conditioners and more…Please call 613-628-1106 for more details
Have an emergency? We're here for you!
Yes, please contact:  After Hours Emergency Pager 1-888-215-5804